Leadership
Dale Lautzenheiser, Preaching Minister
Dale comes to us from Lansing where he has spent the last 30 years serving, 17 on church staff teaching students of all ages and prior to that, owning a landscaping business and teaching students. He is married to his incredibly, awesome, wonderful, wife, Jackie. They have two children and 7 grand-children. Dale loves being outdoors and loves to laugh.
Contact: dale@countrychristianchurch.com
JACOB WEBSTER, STUDENT MINISTRY/WORSHIP MINISTRY
Jake Webster comes to us from Mount Pleasant where he served as the youth and worship minister there for three years. Prior to that, he was the director for Youth for Christ at Bay City Western High School in Auburn. He enjoys playing the double bass, spending time with his cat, Bowser, and spending time with his family in Saginaw.
Contact: jake@countrychristianchurch.com
PAM LAFAVOR, CHILDREN'S DIRECTOR
Pam LaFavor comes to us from North Branch, MI. She graduated from Grand Rapids School of Bible and Music with a Christian Education certificate, then continued at Calvary Bible College pursuing a degree in Elementary Education. She has a passion for children and loves to help them grow in their walk with the Lord. She is married to her husband Jon, and they have five children, and four grandchildren. She loves gardening, landscaping, sewing, and quilting. She also has a love for animals.
Contact: pam@countrychristianchurch.com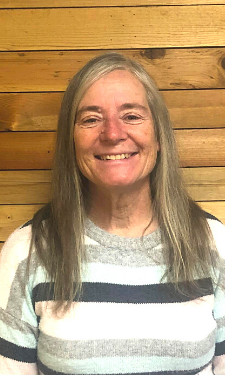 WARD PRESNELL, ADMINISTRATIVE COORDINATOR
Ward comes to us from Downriver in Gibraltar, MI. Ward has been a member of Twins Oaks Christian Church for the past 5 years and has been involved in many of their ministries. He is very excited to continue his walk with the Lord here at Country Christian Church. He loves all sports, especially golf.
Contact: ward@countrychristianchurch.com